It's time to spring clean your health and well-being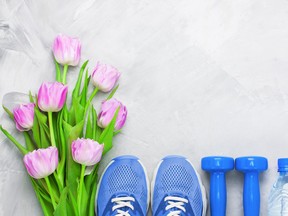 Reviews and recommendations are unbiased and products are independently selected. Postmedia may earn an affiliate commission from purchases made through links on this page.
Article content
Feeling cluttered? Drained and dissatisfied?
Article content
It's time to spring clean your health and well-being, and clear out of cobwebs of overwhelm and stagnation.
"Many people can be feeling cluttered mentally, and physically in terms of a mess around us, or a lack of feng shui or harmony in our surroundings," says Dr. Haley Perlus at drhaleyperlus.com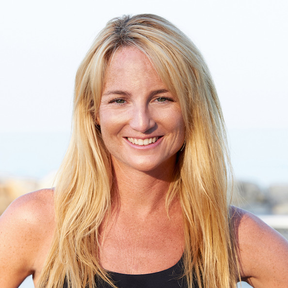 Psychologically, we are all still coming out of a COVID haze, and many have their guard up concerning new variants, says Perlus. The tragic Ukraine war is distressing, with fears of a bigger war spreading. Some days there appears to be little good news. Inflation is sky-high, and gas prices are on an upward spiral not to mention he cost of food getting pricier every day.
If you feel weighed down, you're not alone. Spring is a great time to take stock of habits that may be holding you back, and scrub away things that suck up your energy.
Article content
Here are expert tips to give your health and wellness routines a good once over.
Unplug from social media and plug into the outdoors. Many of us only connected on social media these past two years. Let the sun shine in by connecting in person – put a limit on your screen time, find a walking buddy, and get some vitamin D into your system as the weather is getting warmer, says Perlus. Studies show gardening sows the seeds of happiness and physical health. Find your stride with adventure running activities like dontgetlost.org and 5peaks.com.
Stop hitting the snooze button. This is called 'drockling' and it's not good for you, says Perlus, adding that even though you think it gives you extra sleep, it actually makes you feel groggier and cranky. Instead, set your alarm for the same time every day. "As soon as the alarm goes off, get out of the bed, stretch and start your get-ready regimen. If you must, take the alarm off your nightstand and place it across the room so that it forces you to get out of bed to shut it off."
Article content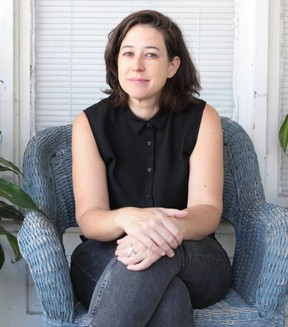 Purge procrastination! Give your brain a spring clean by making decisions on the fly. "Procrastination is wasted time that sucks up your mental energy and gives you nothing in return," says decision coach Nell Wulfhart, of decideandmoveforward.com. Try making decisions immediately, or allow yourself only 50% of the time you'd normally take, instead of letting them linger on and on and on. "The outcomes are going to have more or less the same rate of success as the ones you agonized over – and you'll have got all that brain space and time back."
Wipe away decisions from your everyday life. Spending time deciding what we're going to wear, when we're going to exercise, if we're eating desserts this week wastes time – remaking all those decisions every day or hour takes energy away from the stuff that matters more, stresses Wulfhart. "Pick a day – Sunday usually works – and make all possible decisions for that week. When you're going to meet friends, what classes you're taking at the gym, what you're having for dinner. Now just follow through. You're literally clawing back time this way, saving it for the things that are more important and fun."
Article content
Shake the dust off your desk routine. Instead of reaching for a cup of coffee or sugary snack at that 3 p.m. slump, take short stretch breaks at least once an hour, says Perlus. Short, frequent breaks allow you to regularly relax and stretch, and are more effective than taking a few longer breaks. Aim for a five-minute break for every 30 minutes spent on the computer.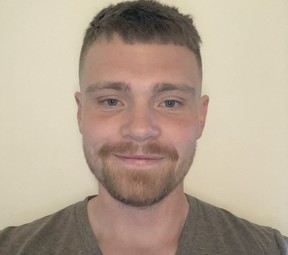 Sweep away limiting beliefs around fitness. Expand your perception on what constitutes fitness training, "Cleanse away any monotonous routine that you may find yourself stuck in. Fitness doesn't need to be a dull and repetitive chore," says Conor Lowry, fitness expert at Ste. Anne's Spa at steannes.com. Take a break from treadmill and dumbbells – explore the limitless potential of the human body. Get outside in the sun. Hike some trails. Pick up a heavy stone. Climb a tree. "Let the playful and adventurous child in your heart out for some fun fueled sweating. Explore the art of movement and practice functional fitness."
Article content
Clear the air! Seasonal allergies are here and microscopic allergens like pollen, dust and pet dander have a huge impact on our well-being. "Dust and dander build up in soft furnishings such as carpets, mattresses and pillows and is the food source of dust mites," says microbiologist Dennis Matthews, of dysoncanada.ca. Use a strong-suction vacuum to remove dust and dander – and one that doesn't just spew it all back into the air. Mattresses should be vacuumed at least every six months, and wash bedding at a higher temperature. Use a fully-sealed HEPA air purifier to remove particles from the air. And listen up: The first of its kind, the Dyson Zone air-purifying headphones with active noise cancelling were just released.
Article content
Check in with your doctor: Make sure you're up to date with your annual checkup, and address any health concerns, recommends Perlus. Get up to date on age-appropriate exams such as mammograms, colonoscopies, pap smears, eye exams, and more. Call your dentist to get caught up on cleanings and dental work you've been putting off.
Rekindle relationships that have been put on hold because of COVID. The pandemic has increased loneliness. Spring brings rebirth and celebrations, including Easter, the ideal time to reconnect safely with family and friends and host an outdoor Easter egg hunt for kids and adults; check out Hallmark (hallmark.ca) and Purdys (purdys.com) for Easter ideas and treats. Finish off with a great meal – with dessert of course – to rekindle the joy of togetherness. Check out these recipes from Purdys:
Article content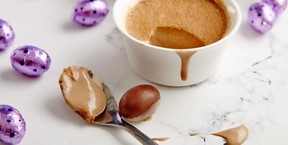 Chocolate Peanut Butter Pots de Creme
20 Mini Peanut Butter Eggs (and extra for garnish)
3 egg yolks
2 cups heavy cream
½ tsp. pure vanilla
Chop mini eggs into small pieces. In a bowl, gently whisk egg yolks and cream together until combined. Pour cream mixture in a medium sized, thick-bottomed pot. Over medium heat, whisk mixture often until it just starts to bubble and thickens enough to coat back of a spoon. Add vanilla and whisk to combine.
Pour hot cream mixture into a blender with chopped eggs and blend until smooth. Pour into 5 ramekins and allow to set in the fridge for 2-3 hours or overnight.
TIP: Make it extra fancy by swirling peanut butter into crème before refrigerating.
Right before serving, garnish with mini eggs and whipped cream (optional).
Article content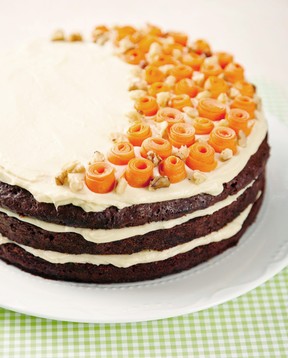 Dark Chocolate Carrot Cake
2 cups finely grated carrots
1 1/3 cup sugar
3/4 cup vegetable oil
3 eggs
100 g good quality dark chocolate
1 tsp. baking powder
1 1/3 cups flour
½ tsp. salt
1 cup raisins
For Frosting:
170 g good quality white chocolate
½ cup butter
1 cup cream cheese
1 tsp. vanilla
2 Tbsp. icing sugar
Walnut pieces for decorating
1-2 carrots, peeled
 Cake: Preheat oven to 325F and grease an 8-inch round baking tin.In a large bowl whisk carrots, sugar, oil and eggs until completely blended. Set aside. Cut dark chocolate into small pieces and microwave until melted. Using a spatula, blend into carrot mixture. Fold in baking powder, flour and salt until completely blended. Stir in raisins.
Pour mixture into greased pan and bake about an hour or until toothpick inserted into centre comes out clean and cake springs back when touched lightly.
Note: Baking time may vary based on moisture content of carrots. 
Frosting: In another bowl cut white chocolate into small pieces and add butter. Microwave until completely melted. Fold in cream cheese, vanilla and icing sugar. Once cake has cooled, slice into 3 equal layers and add frosting to each layer. Roll thin carrot peels to create coiled flowers and garnish with walnut pieces.
link