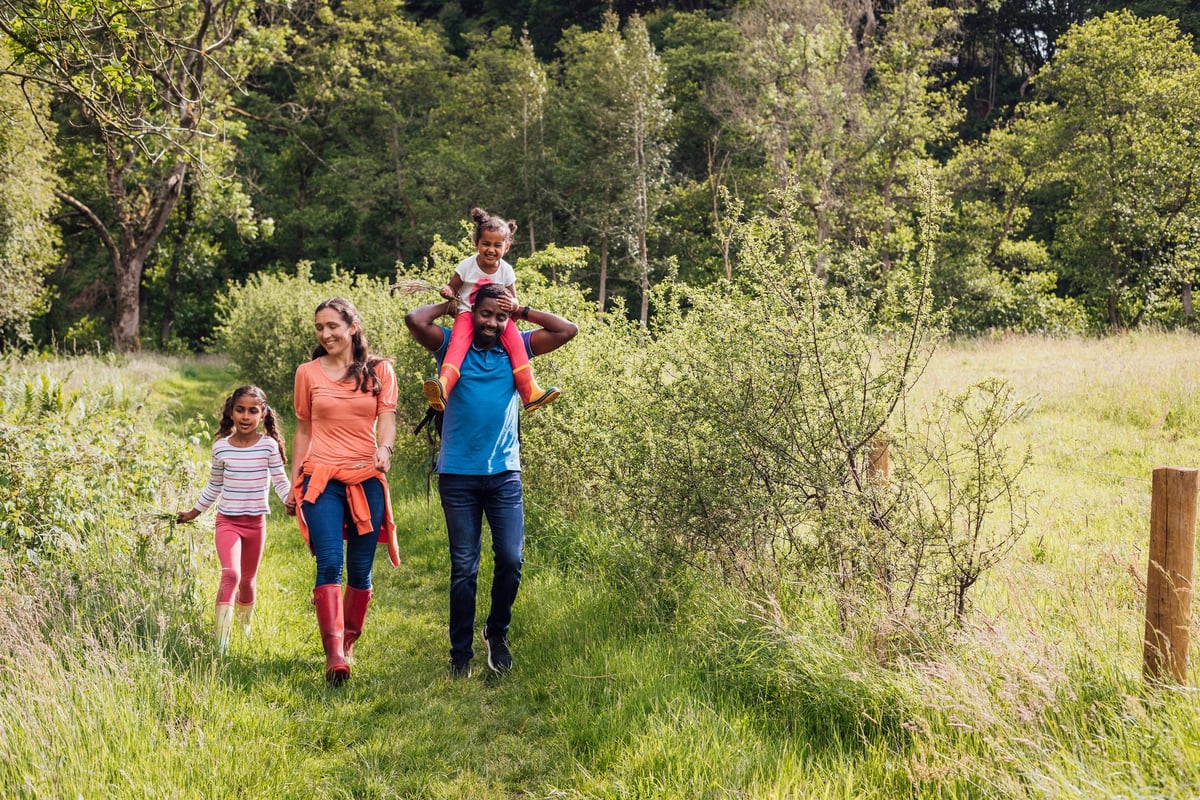 Exercise can be a win for your health and wallet.
---
Key points
The Paceline Visa Signature Card rewards cardholders for being active and using their credit cards to make purchases. 
Cardholders who reach their weekly activity goal can double the rewards they earn. 
This card can help boost your rewards while taking care of your health. 
---
Being active is good for your physical and mental well-being. But it could offer financial benefits, too. One credit card issuer wants to reward its customers for working out. You could earn rewards if you have this credit card in your wallet and continue to work out regularly. 
Introducing the the Paceline Visa Signature Card 
The Paceline Visa Signature Card is a rewards card for people who enjoy working out. When using the card to make purchases, you'll earn cash back. Cash back earnings are automatically applied as credit toward your outstanding balance. 
How much cash back you earn depends on how active you are. The more active you are, the more rewards you can earn. By elevating your heart rate for at least 150 minutes a week, you can reach your goal and double the rewards you earn. 
Discover: This card has one of the longest intro 0% interest periods around
More: Consolidate debt with one of these top-rated balance transfer credit cards
Activity minutes are tracked through an Apple Watch. You can link your Apple Watch to the Paceline mobile app. 
You'll earn rewards when using your credit card to make eligible purchases. 
If you don't hit your weekly activity goal, you'll earn rewards at the regular earning rate. Remember, the higher rewards rates apply only during the weeks when you successfully reach your weekly activity goal. 
Here's a breakdown of the rewards you can earn:  
Earn 2.5% to 5% cash back on athletic apparel, sporting goods and gear, and fitness equipment purchases
Earn 2.5% to 5% cash back at fitness studios, gyms, and fitness class purchases
Earn 2.5% to 5% cash back on grocery purchases
Earn 2.5% to 5% cash back at drugstores and pharmacies 
Earn 1.5% to 3% cash back on other purchases 
Remaining active can help you boost your rewards. Plus, you'll be taking steps to stay committed to your personal health and fitness goals. It's a win for your health and your wallet. 
This card has an annual fee of $60. If you're looking for a card without a yearly fee, review our list of best no annual fee credit cards. 
You can earn credits to cover the cost of an Apple Watch 
This card comes with a unique welcome offer. New cardmembers can earn up to $429 in weekly credits over 12 months as reimbursement for any Apple Watch, including the Apple Watch Series 7. You must use your Paceline Visa Signature Card to purchase a qualifying watch.
To earn reimbursement credits each week, you'll need to do the following: 
Keep your account in good standing 
Achieve your weekly Paceline activity goal 
Keep in mind you'll need to buy the watch first and will get reimbursed for the cost as you earn weekly credits over time. If you've wanted to get an Apple Watch to monitor your fitness progress, this reimbursement incentive gives you the perfect excuse to pick up a new watch. 
Don't miss out on the chance to earn credit card rewards 
Credit card rewards are an excellent way to get paid for using your card. If you work out regularly, this may be a rewards card you want to consider getting. 
But you can also earn rewards without meeting weekly activity goals. Check out our list of best rewards credit cards to find a non-fitness rewards card that is a good fit for you.
Top credit card wipes out interest until 2024
If you have credit card debt, transferring it to this top balance transfer card secures you a 0% intro APR for up to 21 months! Plus, you'll pay no annual fee. Those are just a few reasons why our experts rate this card as a top pick to help get control of your debt. Read our full review for free and apply in just 2 minutes.
link