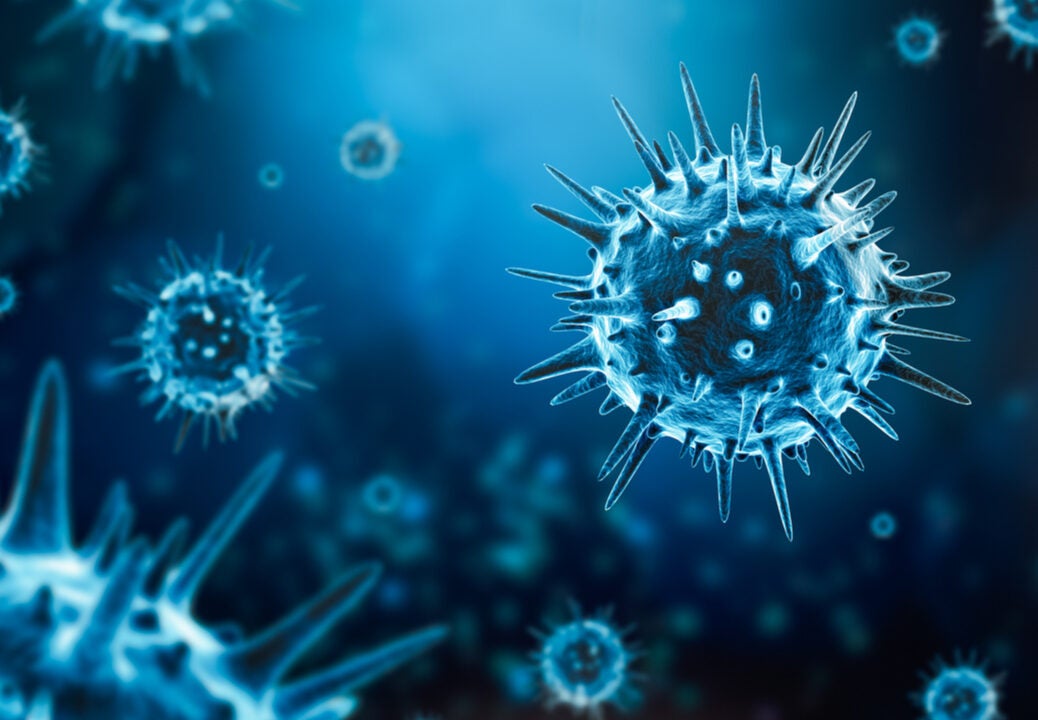 Pharmaceutical Technology lists five of the most popular tweets on infectious diseases in Q1 2022 based on data from GlobalData's Pharma Influencer Platform.
The top tweets are based on total engagements (likes and retweets) received on tweets from more than 150 infectious diseases experts tracked by GlobalData's Pharma Influencer platform during the first quarter (Q1) of 2022.
The most popular tweets on infectious diseases in Q1 2022: Top five
1. Peter Hotez's tweet on the need for global vaccination efforts to deal with Covid variants
Peter Hotez, a vaccine scientist and professor and dean at the National School of Tropical Medicine at Baylor College of Medicine (BCM), tweeted on what a post Omicron world will look like for the US. He indicated that the Omicron variant will gradually fade away, but if it fails to provide herd immunity, global vaccination efforts in the next six months will be the best path to prevent the emergence of a new variant this summer.
The US reported more than one million new Covid-19 cases at the start of the year, with many speculating that the country will reach some level of herd immunity after two years into the pandemic. Experts, however, believe that herd immunity can be achieved only when a large section of the population is infected and builds up natural immunity or through robust vaccination coverage. About 94% of the population must be immune in order to stop community transmission of the virus, according to the Mayo Clinic, a non-profit academic medical centre in the US.
Dr. Luis Ostrosky, chief of infectious diseases with McGovern Medical School at the University of Texas Health Science Centre at Houston, stated that the challenge with herd immunity and particularly Covid-19, is that it is time sensitive. The antibodies developed in infected individuals gradually decline after a few months, and therefore the immunity provided by the infection does not provide durable protection against future variants. Health officials claim that the best way to achieve some level of immunity is through widespread vaccinations, as vaccinated immunity similar to natural immunity may not last but the healthcare costs can be curbed.
Username: Prof Peter Hotez MD PhD
Twitter handle: @PeterHotez
Likes: 41,082
Retweets: 9,820
2. Paul Sax's tweet on the need for vaccination and booster doses  
Paul Sax, clinical director of the infectious diseases division at the Brigham and Women's Hospital and professor of medicine at Harvard Medical School, shared an article on how the human immune system with multiple defence layers can help in dealing with Covid-19 variants.The article detailed how vaccines have been effective in preserving efficacy of about 90% against severe disease following a third booster dose. Vaccines have shown efficacy against the Omicron variant that has a marked antigen drift compared to the previous variants, which is leading to lower severe disease despite an increase in new infections worldwide.
The article further noted that immunisation has helped in preserving T-cell function. It also helped in developing neutralising antibodies against the Omicron variant, which increased 20-40-fold after the third booster dose, Vaccination had 70% effectiveness against symptomatic infection in a study conducted in South Africa and UK. The study found that the absence of a third booster dose provided minimal protection. The UK report further highlighted that vaccine efficacy against severe disease caused by Omicron was 88%, a marked increase from the 52% vaccine efficacy against hospitalisations.
The article detailed that T-cell function against Omicron remained strong six to eight months after vaccination and in some cases after prior infection, while the memory B cells adapted with a subset that has high Omicron reactivity and added another layer of immunity.
Username: Paul Sax
Twitter handle: @PaulSaxMD
Likes: 925
Retweets: 335
3. Ian M Mackey's tweet on WHO's statement on Delta variant being the dominant variant globally
Ian M Mackay, a scientist and an adjunct associate professor at the University of Queensland, shared an article on World Health Organization (WHO) officials stating that the Delta variant is still the dominant variant across the world. The WHO also stated that Omicron should not be regarded as mild despite the less severe disease caused by the variant.
WHO director-general Dr. Tedros Adhanom Ghebreyesus has repeatedly called for more vaccine equity worldwide. About 109 countries are expected to miss WHO's 70% global vaccination target by July 2022 based on the current vaccine rollout rate, he added. WHO advisor Bruce Aylward further revealed that 36 countries have not completed even 10% of their vaccine coverage. She added that the public should take necessary precautions of getting vaccinated, wearing masks and maintaining physical distancing to deal with the pandemic and emerging variants.
Username: Ian M. Mackay, PHD
Twitter handle: @MackayIM
Likes: 279
Retweets: 137
4. Carlos del Rio's tweet on a third person being cured of HIV
Carlos del Rio, a professor of medicine at the Emory University School of Medicine, shared an article on a woman of mixed race being cured of HIV, after receiving blood from the umbilical cord of a donor with a mutation that blocks HIV's penetration into the cells. The woman had leukaemia and received the cord blood to cure her cancer, the article noted. She is the third person to be cured of the disease and also received blood from a close relative to increase her immunity levels.
Researchers note that HIV progresses differently in men and women, but women accounted for more than half of the HIV cases worldwide and only made up 11% of the participants in cure trials. The new approach of using cord blood holds new potential for curing more people of colour than previously possible. Experts claim that cord blood is more readily available than the adult stem cells used in the bone marrow transplants that cured two other HIV patients, and often does not match with the recipient's blood.
The article detailed that approximately 38 million people are currently living with HIV, and about 73% of them are receiving treatment for the disease. HIV can be controlled with effective antiretroviral drugs, but a cure is essential to end the decades-old disease, the article added.
Username: Carlos del Rio
Twitter handle: @CarlosdelRio7
Likes: 136
Retweets: 37
5. Matthew Hodson's tweet on homelessness increasing the risks of hepatitis C and HIV
Matthew Hodson, executive director at the wellness and fitness services provider NAM Publications, shared an article on how the risk of new hepatitis C virus (HCV) and HIV infections is increasing among homeless people. A new global modelling study conducted by a team of researchers from the University of Bristol found that one in five cases of HIV and hepatitis C were prevalent among people who injected drugs due to unstable housing in the US and UK. A meta-analysis of 37 studies in 2021 further revealed that homelessness increased the risk of hepatitis C by 64% and HIV infection by 39% among people who injected drugs, the article noted.
The study evaluated the housing status of people who injected drugs in 56 countries and found that a lack of fixed income and homelessness increased the risk of acquiring these diseases in many ways. Furthermore, homeless people were found to prioritise survival needs than protection against HIV or hepatitis C. They also lacked access to sterile places to store their injecting equipment, faced barriers to receiving medical care and higher drug usage rates.
The study also found that homelessness is estimated to account for 7.9% of the new HIV infections between 2020 and 2029 among people who inject drugs, based on HIV transmission estimates for 50 countries. Furthermore, unstable housing is estimated to account for 11.2% of the new hepatitis infections between 2020 and 2029 among people who inject drugs based on HCV transmission estimates available for 49 countries.
The study further revealed that unstable housing is increasing the risk of these diseases in high-income countries. Homelessness is expected to account for 21% of new HIV cases and 26% of  new hepatitis C infections between 2020 and 2029 in North America. In contrast, homelessness will account for 6% of new HIV cases and 8% of new HCV infections in lower- and middle-income nations, the article noted.
Username: Matthew Hodson
Twitter handle: @Matthew_Hodson
Likes: 37
Retweets: 12

link